WELCOME TO YOUR CITY OF PORTLAND BENEFITS WEBSITE!!!
OPEN ENROLLMENT FOR THE 2023-2024 PLAN YEAR HAS ENDED. BUT, IF YOU NEED TO ENROLL IN BENEFITS AS A NEW HIRE, OR NEED TO MAKE CHANGES TO YOUR CURRENT BENEFITS DUE TO A QUALIFYING LIFE EVENT, PLEASE FOLLOW THE INSTRUCTIONS AT THE BOTTOM OF THE PAGE Or call: 866-245-0753 between 8:00 am and 8:00 pm EST, Monday through Friday, to get started.
Each year, the City of Portland reviews our benefits package to ensure that our insurance offerings continue to deliver excellent benefits and services to our employees and their families. We remain committed to developing and maintaining a range of benefits so that you can select those that best suit your individual needs. Your health and well-being is a top priority for the City of Portland, as our ability to provide excellent public service is dependent upon you!  We're very pleased to bring you several benefit enhancements this year, and we'll continue to expand and develop in the coming years.  We encourage you to take advantage of the broad range of available programs. Please explore this website and/or set up a time to meet with the benefits engagement team to learn all of the information you will need to make your benefit elections.
Thank you for your dedication to the City of Portland!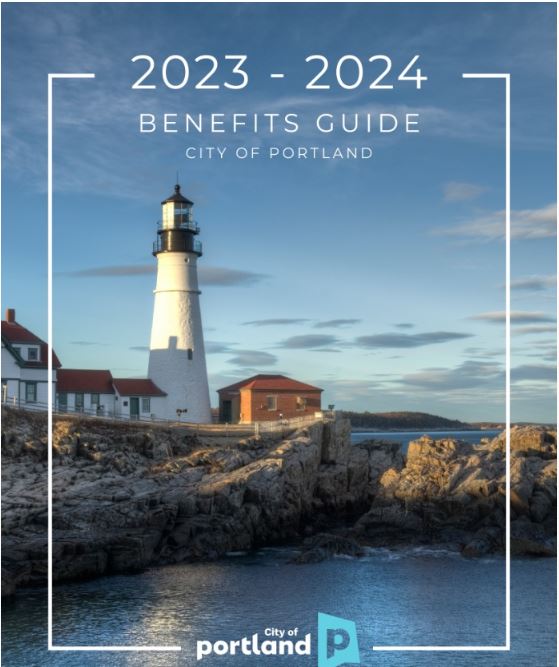 We care about you. That's why we offer benefits that support your physical, emotional, and financial health.
The City of Portland appreciates your commitment to our success. We're equally committed to providing you with competitive, affordable health and wellness benefits to help you take care of yourself and your family.