City of Portland is committed to helping you and your dependents maintain health and wellness by providing you with access to the highest levels of care. For the July 2023 plan year, City of Portland offers the Meritain Choice POS medical plan, which utilizes the Aetna provider network.
Meritain medical and prescription drug plan summary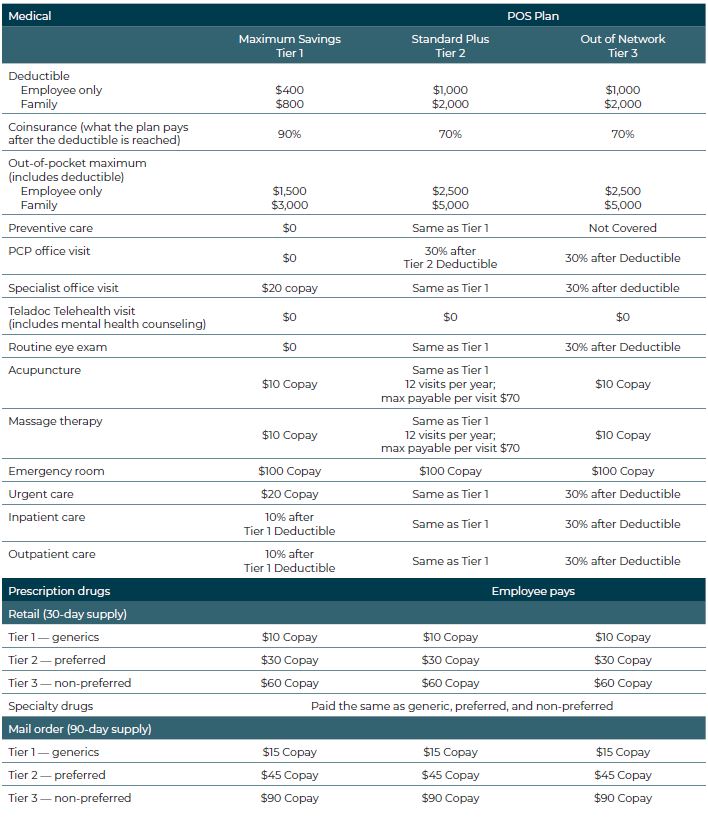 Prescription drugs — 100% coverage for preventive generics before the deductible applies.
Preventive brand and non-preferred brand (second- and third-tier) drugs are covered at the plan's coinsurance maximum amounts as outlined in the chart. A deductible does not apply.
MEDICAL INSURANCE RESOURCES
Medical and prescription weekly employee payroll contributions BEFORE Wellness Credits
Effective July 2023 through June 30, 2024.
Employees can elect the medical and prescription drug plan without enrolling in the dental or vision plan.