AETNA'S VOLUNTARY VISION PLAN
Aetna's Preferred vision care benefits include coverage for eye exams, standard lenses and frames, and contact lenses and discounts for laser surgery. The vision plan is built around a network of eye care providers, with better benefits at a lower cost to you when you use providers who belong to the Aetna Vision Network. When you use an out-of-network provider, you will have to pay more for vision services.
Eye exams can tell your doctor a lot about your overall health. It's important to schedule regular exams to help detect significant medical conditions before they become serious.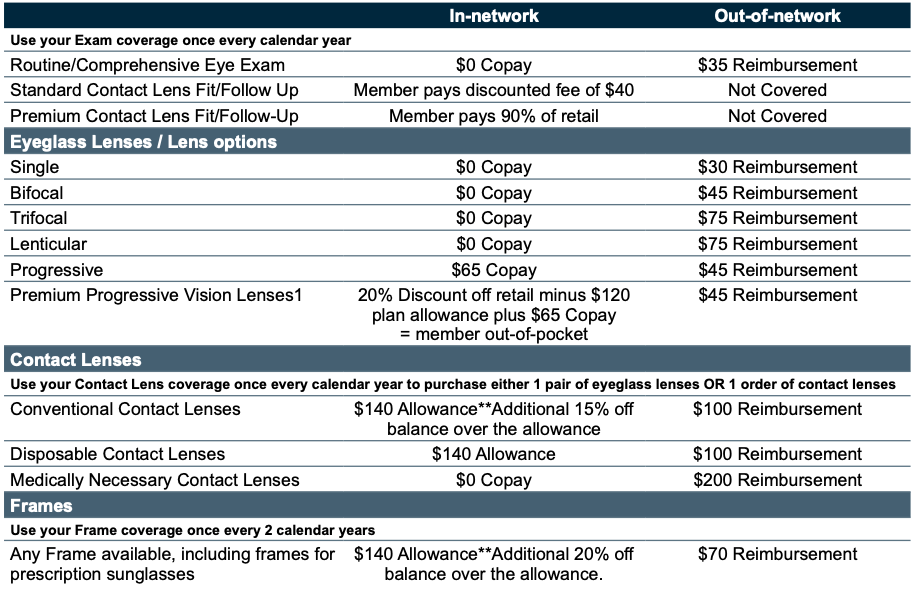 Employee vision weekly payroll contributions

This is a completely voluntary program - meaning you are responsible for 100% of the premiums.
You can elect Aetna's vision plan regardless of whether you are enrolled in the medical or dental plan.
You will not receive a vision ID card. However, you can print an ID card on www.aetnavision.com.